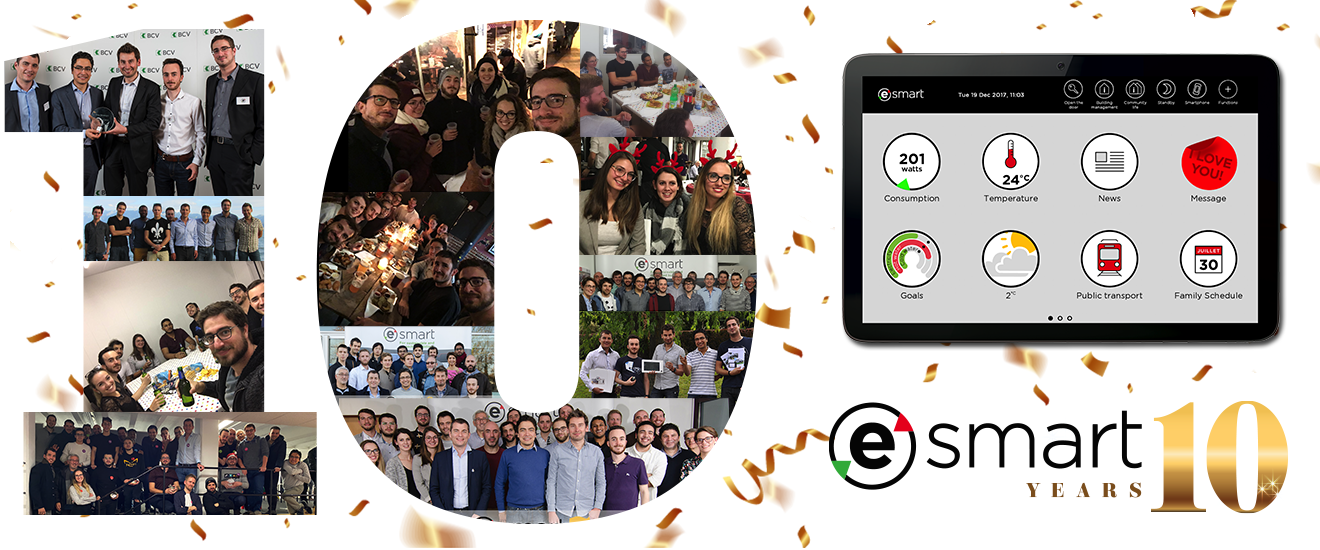 The 24th of November this year marks the 10th anniversary of eSMART. The ideal moment to return to the past and trace out the path travelled.

Founded in 2011, the eSMART company was transformed from a start-up that originated at the Ecole Polytechnique Fédérale de Lausanne (EPFL), into a Swiss Leader of sustainable and connected accommodation thanks to a mini module fitted behind switches. This small device allows a tactile wall screen to communicate with the building's functions like a videophone, heating, lighting or blinds through the existing electrical system.
The main asset of this device, besides being economic and light when being integrated into buildings is undoubtedly the display of energy consumption in real time which, consequently, raises the occupant's awareness, encourages him or her to modify his or her practices and finally to reduce his or her electricity consumption.
Over the past 10 years, eSMART has been able to surround itself with likeminded people when it comes to overcoming problems that crop up by finding elegant and innovative solutions, and sometimes by even thinking outside the box. It's a great occasion to say THANKS to all those who have been there and continue to be there today to celebrate our 10th anniversary!"